Deprecated
: Function get_magic_quotes_gpc() is deprecated in
/home/waage/domains/waageschilderwerken.nl/public_html/wp-includes/formatting.php
on line
2692
Buitenschilderwerk
Heeft uw huis een onderhoudsbeurt nodig? Wacht niet te lang. Zorg dat uw huis goed onderhouden is en bescherm uw investering goed. Dit scheelt onnodige dure reparatie werkzaamheden. Waage Schilderwerken geeft advies op basis van een vrijblijvende persoonlijke analyse. Zo krijgt u een gedegen advies en weet u waar u aan toe bent. Een combinatie van een actueel beeld en een toekomstvisie resulteren in werkzaamheden die passen bij de situatie en uw budget.
Renovatie-, winterklaar-, schoonmaakwerkzaamheden of een meerjarig onderhoudsplan kunnen dan tot een van de oplossingen behoren.
Heeft uw interieur een metamorfose nodig? Of het nu gaat om het schilderen van plafonds en wanden of om ramen en deuren, u bent bij Waage Schilderwerken bij het juiste adres. Uw huis is het namelijk waard om er representatief uit te zien en goed te worden onderhouden. Dit draagt niet alleen bij aan het wooncomfort, maar draagt mee aan waardebehoud van uw totale investering.
Voor binnen en/of buiten schilderwerkzaamheden kan Waage Schilderwerken gebruik maken van verf op basis van lijnolie. Deze natuurverf is met haar hoogwaardige kwaliteit sterker dan andere synthetische verfsoorten. Natuurverf wordt gemaakt van natuurlijke grondstoffen en is biologisch afbreekbaar. Bij de verwerking komen geen ongezonde stoffen vrij, hetgeen een groot voordeel is wanneer de werkzaamheden in uw leefklimaat van wonen en werken gebeuren.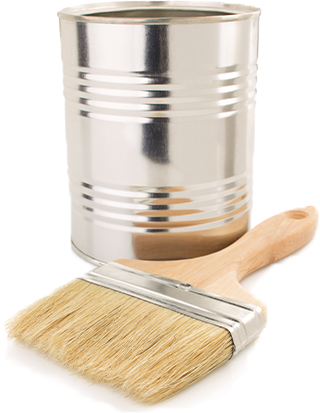 Waage Schilderwerken: jarenlange ervaring op het gebied van ambachtelijke schilderwerken en milieuvriendelijke producten